An old political cartoon...
...and it shows! I made this in April 1986 for Mr. and Ms. news magazine, soon after President Marcos (and General Fabian Ver) fled to the U.S. At 50 pesos, this was my first paid drawing!
I had the satisfaction of someone telling this joke back to me about a year later. I laughed out loud, of course.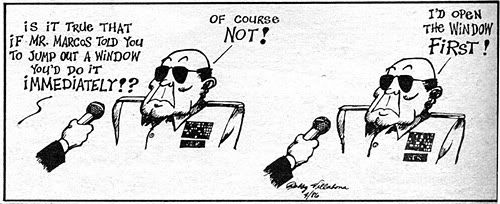 Technorati tags:
Fabian Ver
political cartoon
Philippines