My influence on Philippine events
Ha! The PGMA assassination plot was probably aborted seeing how it would fail (see
previous post
).
Here's another oldie: The guy on the right is Sen. Jovito Salonga -- who headed the Presidential Commission on Good Government (PCGG) -- tasked with the recovery of Pres. Marcos' ill-gotten wealth along with the rumored Yamashita gold. I did this in 1986 for Mr. & Ms. news magazine.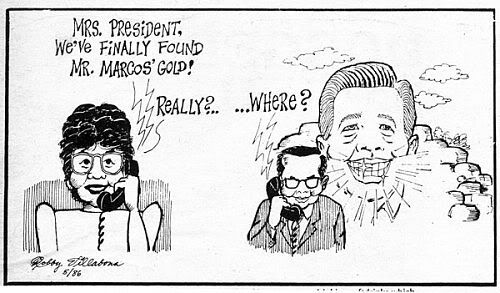 Three years ago somebody blew up that bust, reportedly looking for hidden treasure.
Please, people! Don't take my cartoons seriously!!!