H.H.W.S.L.P.
...or
Holding Hands While Singing the Lord's Prayer
.
What's the big deal about Presidents Ramos and Arroyo not holding hands in
that mass last Saturday?
That's not news! It's just impractical.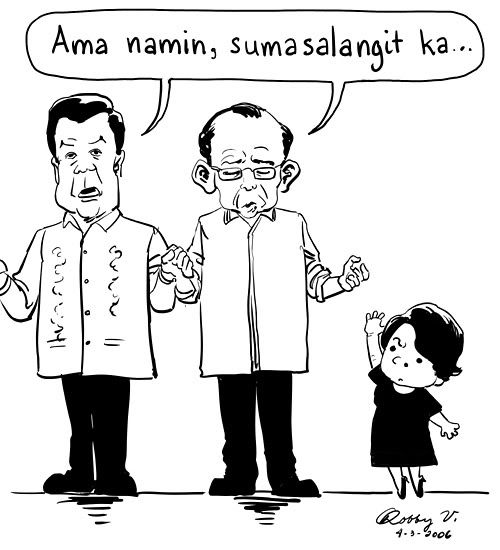 Okay so it's a rehash of an earlier joke. But I can't make fun of her intelligence, can I? Which reminds me, I should do one about the Vice President...